Chug-a-Lug
I've found Australia's best chocolate milk.
Chug-a-lug. It's from King Island. 'Nuff said.
It brings me back to the days when I lived in Denmark…
(trust me there's a link)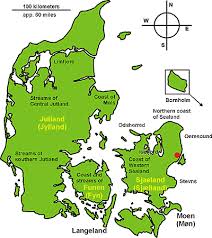 I dunno if you know this, but they drink a lot of beer in Denmark. There's this
And this
Which is what the Danes drink. Carlsberg is like the Danish equivalent of Fosters.
So think of a young impressionable 16 year old girl in the land of beer. Yep. I learnt from the best. Here's a few things that the Danes are liberal about:
1. There is no strict drinking age. My local pub was frequented by school kids. We used to duck down when we had a spare class.
2. At school parties we would be served beer and wine by our teachers. The canteen had a beer tap for such occasions.
3. During the day you could buy cigarettes at the canteen. You could buy singles for 20 cents if you were a bit short.
4. There were boobs and bums on the tv all the time. I don't mean after midnight I mean prime time ads. No one blinks an eye. Porn is fairly rife in DK.
People rarely abuse any of the above points. I did. A little. Hey, I was an Aussie kid and wasn't allowed to do any of them. I didn't do all of them. I hated cigarettes.
So with the beer there came hangovers. Often. And this is where the milk fits in. Matilde. Best. Hangover. Cure. Ever. You should know that I'm not a big fan of milk or chocolate. I know. It doesn't make sense. But this was a new world.
Thick. Like a mixture of milk and cream. But not sickeningly creamy.
Rich. Like dark cooking chocolate. Ace.
Caramelly. None of that really sweet aftertaste that lingers in your mouth. This was classy shit.
Chug-a-Lug, while having the cheesiest name ever, is on a par with Matilde. It takes me back to a happy place. Back to teenage naughtiness, late nights, spewing in the pub, rooms lit entirely by tea lights, listening to Johnny Cash 'Ring of Fire' on the jukebox and staying up all night smoking pot and drinking herbal tea.
There's nothing like a memory attached to food. Well for me anyway.